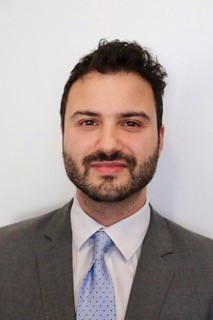 Nine mentors supervised nine mentees, actively involved in shaping policy for a United Europe in form of webinars, opinions and articles published on United Europe's website.  After Katharina Hug's Brexit analysis, we continue the series with the article "Five lessons for an EU career" by Rafael Stein, Project Officer at the European Commission. Rafael was coached by Steven Price, a retired Head of Unit of the European Commission.
5 lessons for an EU career
You might be thinking about doing a blue book traineeship, taking a contract agent exam, working as an interim or temporary agent or becoming a permanent official. Let's assume you identified an opportunity, studied for the tests, prepared for the interview and succeeded in landing a job inside the European Commission, the biggest of the EU institutions. What now? How do you advance your career, figure out which job profile is best for you and understand if you are in the right place?
Many people come to the Commission to promote the European project, advance the EU's role as a global actor and help make the EU an attractive and secure place to live, study and work in. After the initial novelty wears off, a large bureaucratic organisation might seem discouraging, if not intimidating when trying to make a difference. Genuine idealism and enthusiasm are swiftly paired with the reality in the job. However, this dose of realism is also a great source of learning and compass to identify what really matters to you.
The following 5 lessons are based on my own experience and exchanges with colleagues, who have known the Commission for decades. I hope they will offer you some perspective and guidance should you plan or be about to embark on an EU career.
1. Being kind is an underrated quality.
The Commission is a competitive, high-paced environment with many engaged and brilliant colleagues. Many compete for visibility and having their work seen. Finding a colleague, who is kind and offers help in difficult situations can make all the difference. In fact, it might be what sets you apart as the most effective colleagues build productive relationships across units and DGs that help the institution as a whole to find solutions to problems of European scale. Your relationships can really make a difference for people, who might benefit from EU funding, participate in a consultation or enjoy more rights as a result of a Commission legislative proposal.
2. Your network is what will keep you moving.
Go for coffee, to that lunchtime conference or attend a training course to see the Commission from different angles and create ties for potential future jobs. The Commission is one big institution, but every DG, directorate and sometimes even unit has its own culture. This diversity is not always easy to manoeuvre and will challenge you to find the right place for you. As you learn about the ins and outs of your job, you will get a feeling if your current position is one you would like to stay in. Establishing a network across different units and DGs can help you figure out which job profile is best for you, as job and professional development opportunities are vast and accessible without changing your employer, try out different profiles. Test yourself as a legal, policy or programme officer in different domains. This will not only help you gain a better perspective on EU policies, but also guide you towards a career trajectory that is right for you.
3. Mobility helps you move forward.
A great thing about the Commission is that it offers you quasi unlimited job mobility. At one point in your career you may be negotiating trade deals for the EU, at another managing the Commission's real estate and at yet another working on a Commission proposal to improve measures on promoting consumer rights. This by itself fosters your life-long learning and encourages diving into new fields. Exploring new fields is also supported by plenty of courses the Commission offers to its staff on all fields of EU policy making. Although mobility between DGs and units is an asset to hiring managers and will advance your career, finding the right timing and position to move into can be tricky. As a rule of thumb it is common to stay in one position for 2-3 years. Managers tend to stay longer in their positions. In some instances, moving might be the only way forward as management positions are scarce and highly desired. Therefore, being a generalist increases your mobility inside the institution. Don't wait it out and hope that a management position might open soon where you currently are, keep moving.
4. Find and be a mentor.
Finding a mentor, who helps you reflect on which opportunities and responsibilities to take on and which better not, can be priceless. There is a lot of competition for the best people among hiring managers and having a mentor who acts as a sounding board can help you weigh arguments for and against a change. Mentors can be difficult to find as opportunities to build meaningful relationships can be scarce, especially with an increasingly virtual work environment. However, building meaningful relationships is the best way to find an experienced colleague, who takes you under her or his wing. Be authentic, admit that you do not know it all and are ok where you currently stand, and potential mentors are very likely to recognise your potential and be willing to build a closer relationship with you. By contrast, offering mentorship to somebody else is not only helping them, but also self-rewarding as it enables you to share your experience, the good and the bad, learn from your mistakes and empower others to make the right decisions. In other words, it trains you to become a good manager.
5. Ensuring equal treatment.
Saying no can be difficult in every job, but when it comes to working in the Commission, this might mean that you are obliged by the principle of equal treatment to turn down people with whom you highly sympathise and who are in dire need for help. Adhering to the rules and by extension ensuring equal treatment is imperative, especially when it comes to interacting with Member States, including your own. For example, the rotating presidency in the Council provides the incumbent presidency various opportunities to arrange meetings to further its priorities. Be ready to find diplomatic ways to leave doors half-open, say no to requests from influential groups when necessary and make sure you stay within the limits of your sphere of responsibility.
An article by Rafael Stein, Project Officer at the European Commission.