WHO WE ARE
United Europe is a pro-European organisation that aims to build and support a Europe that can ensure peace, liberty and prosperity for the next generations. We want Europe to remain competitive in the world – ideologically, politically and economically. United Europe re-awakes the enthusiasm and foresightfulness of the founding fathers of the EU, Schuman, de Gasperi, de Gaulle, Adenauer, to name a few. We convene leading experts from business, industry, academia and policy across Europe to develop solutions for a strong, competitive and united Europe.
United Europe was founded in 2013 by prominent European businessmen, politicians and analysts. The initiators include former Austrian Chancellor Wolfgang Schüssel and German entrepreneur Jürgen Großmann.
United Europe's membership base consists of companies from family businesses to corporate giants and over 350 individuals with whom we develop pro-European initiatives on both the country and societal, political, economic and cultural level.
United Europe does not represent any individual, political or corporate interests and is financed exclusively by membership fees and donations.
WHY JOIN UNITED EUROPE?
Exclusive Events: United Europe organises discursive and engaging events with key decision-makers from business, politics, and academia.
Partnerships: United Europe cooperates with organizations to strengthen and diversify the European discourse.
Corporate & Individual Membership: United Europe provides access to an exclusive high-profile network of key decision-makers.
Corporate Programme: United Europe focuses on the added value that corporate perspectives can bring to EU policy making.
Advocacy Programme: United Europe promotes exchange with young Europeans by bringing the European project closer to future leaders across the continent.
WHY UNITED EUROPE? An introduction by Jürgen Großmann, founder of United Europe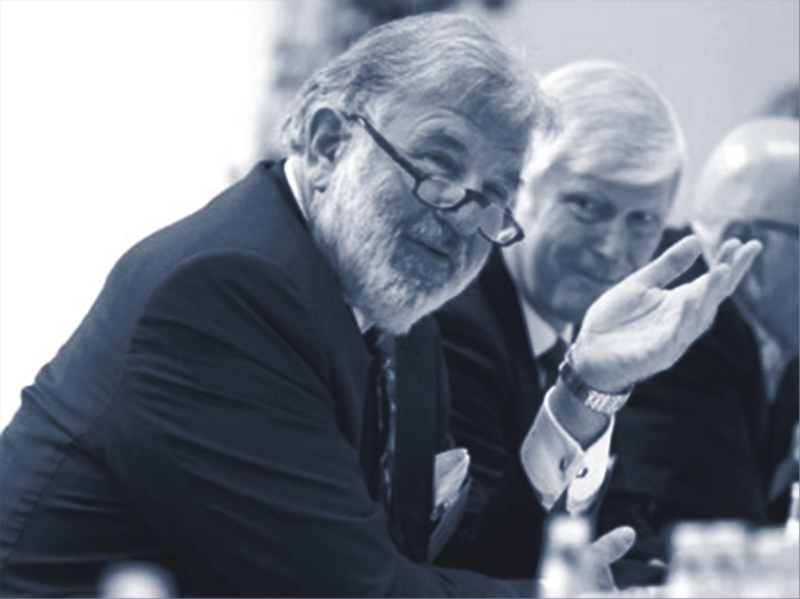 More and more companies and executive board members realise how important it is to speak out in public for Europe, to defend themselves against prevailing anti-European movements and to work for the advantages of a free, competitive, diverse and united Europe.
But it is far from enough.
We, the European companies, in particular benefit from the unity of Europe. And with us are millions of workers, service providers, freelancers, students, artists and their families. We have to fight for the stability of the EU so that it can realise its potential and secure its future. The EU is the prerequisite for living in peace, freedom and prosperity in a democratic Europe.
The success of the European Union is undisputed and is recognised by the vast majority of Europeans. We need the EU in order to adequately meet the global challenges. Only together we can develop and implement solutions for future issues; only together we can set global standards.
As responsible executive board members and entrepreneurs, we have to be active and courageous in our support for the European idea. Merely watching and listening is not enough. We must live and defend our European ideals and work to reform the EU where it still has weaknesses. Let us together define how we imagine a subsidiary, transparent and lean Europe.
United Europe offers a good opportunity to engage in positive discussion and to strengthen the united Europe. We need you, the European executive board members and entrepreneurs, to support us.
It's worth it!
+++
You can download our image brochure here: United Europe_Brochure