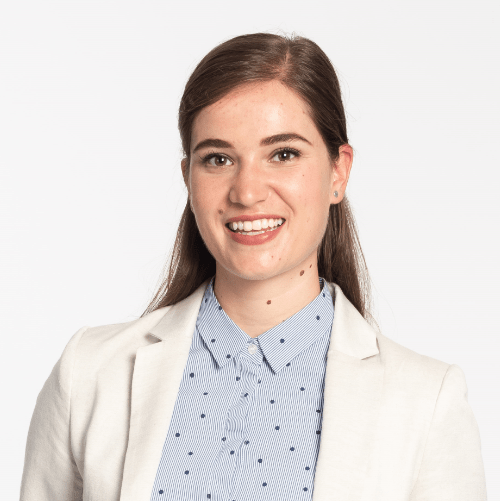 Nine mentors supervised nine mentees, actively involved in shaping policy for a United Europe in form of webinars, opinions and articles published on United Europe's website. Over the next two weeks, we will post some of the results of this successful intergenerational cross-border mentoring.
We start with the Brexit analysis by Katharina Hug, Senior Consultant at EY, Germany, who was coached by Ingrid Maas, a Managing Partner at Acrossbridge.
Moving to Post-Brexit UK brought many challenges – the biggest of distinguishing what effects are caused by Brexit and what is the pandemics' fault?
Her Majesty the Queen just celebrated her Platinum Jubilee after 70 years of service for the British People. The festivities took place over a long bank holiday weekend at the beginning of the month, and it seemed that the British population urgently needed this celebration. Why? Well, after six years of Brexit trials and tribulations with the European Union and two years of the Covid-19 crisis, not to mention the "party gate" conflict with number 10, everyone seemed tired and exhausted.
I spoke with some people during the celebrations and they almost in unison agreed that this is what the country needs after the past two years – get together, celebrate and maybe also forget.
When the Brexit referendum happened in 2016, the fragility of Europe became shockingly obvious. Moving to London shortly after I felt a slight tension in the air. Just as a quick reminder, 51,9% voted for Brexit while 48,1 % voted to remain, so the lines were not drawn as clearly. French colleagues at work told me that even though we worked for an international firm and that most Londoners voted remain, they experienced subtle comments that 'finally the Brits get their jobs back here and there. Moving to a post-Brexit UK last September the impacts became even more tangible to me.
I arrived amid a fuel supply crisis, seeing long queues in front of petrol stations and signs on the street announcing that fuel was sold old already. Another thing that stroked me immediately was that supermarkets almost always looked half-empty which is something I have only seen once in Germany before and that was during the first lockdown and the so-called 'Hamsterkäufe'. In the UK this phenomenon did not seem to fade even when the fuel station stocks were back to normal in October. Particularly, over Christmas time it became drastically clear when a nice restaurant could not prepare half of the items on the menu due to supply chain issues or friends waited more than an hour to catch an uber due to driver shortages. But who or rather what is to blame?
I tried to find answers to this and talked with my friends and colleagues about the phenomena observed. Interestingly, there was a subtle tendency constituted. Brexiteers tended to overly explain anything with the pandemic whereas Remainers tended to be a bit more frustrated about the fact, that the pandemic covers any Brexit issues and thus, weakens their arguments of the anticipated drawbacks of leaving the EU. Talking with my friends about how they experienced the run-up to the vote and the period after, it became clear how heated and stuck debates have been, leaving no space for any middle ground conversations, not even within their own families. Simultaneously, during the time from 2016 to 2020, there was no escape from the conversation as everywhere the debates continued. Interestingly, the parents of some of my friends did vote for Brexit without really knowing if it is the right thing to do but feeling emotional about the topic and wanting to rebel against the current system. However, immediately after, they regretted it as they could see that many promises will not prove to be true or that new policies and regulations will also affect them in unforeseen manners.
Fact is not only supermarkets and fuel stations struggled with their supply, but also lorry drivers and staff, in general, were lacking at all ends. Examples can be found everywhere, cafés and shops that are closed, fitting rooms that are not accessible or bus routes that operate irregularly.
The professional service firm EY created a Brexit-Tracker which drew a similar picture of the scene. Initially, about 25% of the 222 financial service companies monitored said they have started moving staff and operations out of the UK or are reviewing their domicile because of Brexit and the respective compliance requirements. Over four years the firm observed the reactions in the financial industry closely and concluded that Dublin, Luxemburg, and Frankfurt are the potential chosen escapes. By the final update, 41% (92 out of 222) have said publicly that they are considering moving or have confirmed that they are moving some of their operations and/or staff.
Living in the post-Brexit UK leaves one with mixed feelings. As I started the PhD before the 31. December 2020, I was able to gain the non-settlement status through which I am considered a 'British/European' student whereas friends who have started in January 2021 had to apply for a Visa and can only stay as long as their PhD last. Europeans within the UK have been labelled as the other from one day to another and while the debates continued over the years more and more families tried to track down their blood lineage and gain European passports.
Six years ago, a slight majority pushed through their will and the full consequences are yet to be revealed but a global pandemic and Russian war aggression make it easier for the Brexiteers to cover up any drawbacks or inconveniences that otherwise could have been easily been associated with the Brexit but now lay dormant underneath it all.
All of the above is my personal view or opinion that solely belongs to me and does not represent those of people, institutions or organizations that I may or not may not be associated with in a professional or personal capacity. Any views or opinions are not intended to malign any religion, ethnic group, club, organization, company, or individual.
Katharina Hug