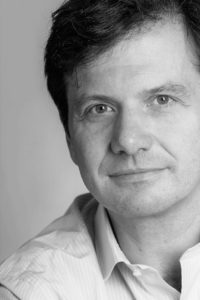 Denis Terrien is an international senior business leader specialized in development and transformation for European companies with strong international connections, or American companies seeking to expand to Europe. His 25-year career spans leading global organizations in digital, retail, consumer goods and services in Europe for family owned and multinational groups. In addition, Denis has sat as a Non Executive Director on international boards for the last 15 years.
He serves as Chairman of the Supervisory board Grandir Group and as Chairman of the Board of Vivarte Group – French clothing retailing group – 13,000 employees, 3,000 stores, $2B revenues, mostly owned by London based funds, andas Chairman of the supervisory board of LPCR – leading European private childcare – 4,000 employees, 400 nurseries, $300M revenues, privately owned.
Denis started his career in 1991 at McKinsey & Co in London before joining Amazon in 1999 to open the French operations. In 2001, he joined Newell Rubbermaid as President, Sanford Europe to lead the expansion in Europe, Middle East, India and Africa for the office supply business. After a year as senior partner at Aloe, a Private Equity Fund focused on companies with a strong environmental footprint, Denis was hired in 2009 as Group CEO for 3SI, a $2.5 Bretail and service group with a presence in 20 countries, to lead the business model and digital transformation. In 2014, the Otto Group took a majority stake of 3SI, and named Denis Terrien Chairman of Otto France/3SI.
Other Board positions and Mentoring:
Today, Denis has sat on the board of Cofidis (leading European consumer credit company, $14B loans) since 2009 and oNotes (IOT start up in scent, board member) since 2015. He also continues to advise the Otto Group (German multichannel retailing and services, $15B).Denis was member of Veon (telco, $10B revenues, 220M subscribers) Digital Advisory boardfrom 2015 to 2017. He was seed investor at Greenaffair (environment, vice Chairman, soldto Vinci facilities), Okyz (3D technology, board member, sold to Adobe), TagPay (digitalbanking, board member), N12 Technologies (nano material), and Concilio (health).
Since 2011, Denis has been the Chairman of Entreprise & Progrès, a "think & action tank" of entrepreneurs and CAC40 executives who balance economic and social development. He is a member of the ethical committee of Medef in France. He was a member European Executive Council from 2001 to 2015.
He holds an M.B.A. with distinction from the Harvard Business School, a Master of Science in computing from Oxford University and a "diplôme d'ingénieur" in applied Maths from ENSEEEEIHT in Toulouse. Denis wrote several books on leadership.
Denis is married and has four children. With his family, he created CAJJED, a Foundation
focusing on education and helping people in need.