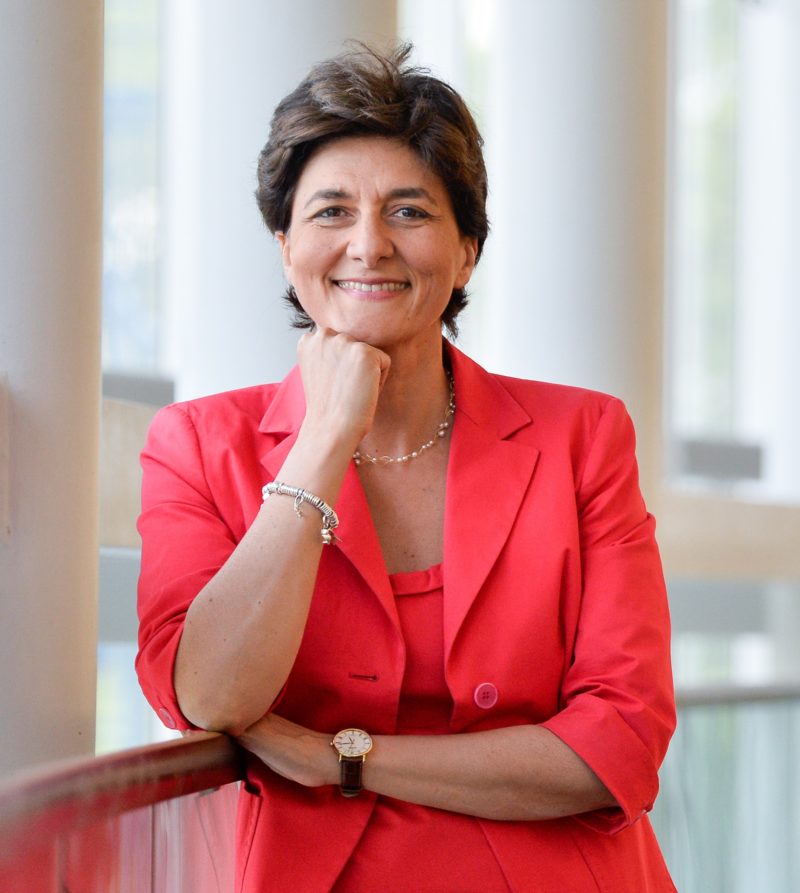 Look at Europe: we are beset by populist troubles and a severe financial, economic and social crisis. Migration and terrorism represent huge challenges. In many countries, our democracy is not in good shape. But also look at what we have achieved: we have free education, proper health care, a sense of solidarity in our societies and a way of life that allows people to make their own choices.
Europe is the best place in the world to live, particularly for the young and even more particularly for girls. It is a place where we enjoy rights without even thinking about them.  In Europe, we have the rule of law and the beginnings of a supranational democracy. This is a first step towards what is needed in tomorrow's world. We cannot tackle issues like climate change alone. We want to live in a world that is cooperative.
Nationalists believe that you should follow your leader because you are part of their tribe. Europe is more rational, but also more difficult. It requires people to change, but it also presents a great opportunity.
Think about how small our countries are. We are living in nostalgic bubbles, believing that our countries matter just as they did 50 years ago. How can you achieve a good trade deal with a country like China, with a population of 1.3 billion, if you are a country of only 50 million? For Europeans, sovereignty now only exists at the federal level.
Is a multi-speed Europe dangerous? I don't think so. I believe that the most dangerous thing is a zero-speed Europe. We need politicians at the national level who are really pro-European. We need to set our priorities in order to improve competitiveness, social solidarity and security. If we can deliver on this, Europe can be a haven of peace and stability in the world.
Sylvie Goulard is French defence minister and a former member of the European Parliament. She gave this speech as part of a presentation to the Young Professionals Seminar in Aix-en-Provence on March 30. Goulard was Vice-President of United Europe but resigned from the board after her appointment to the French government.